#BuildWithZepth
Powering Data-Driven Decision Making
Transforming Data to Insights
Gain bird's eye view into the project's health, progress and performance with powerful automated dashboards, advanced analytics and more.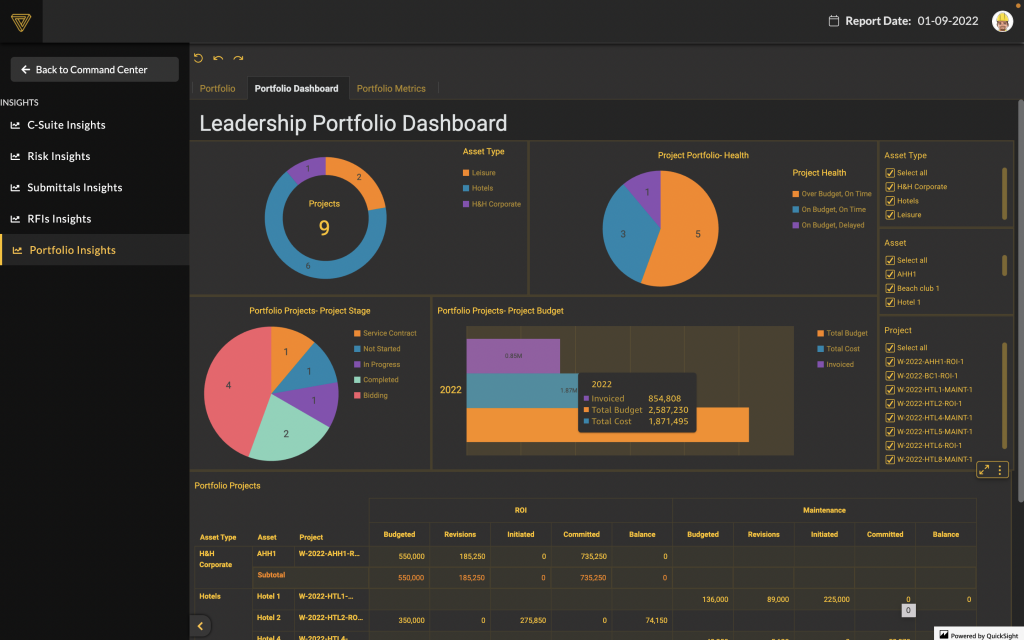 Enabling Data-Driven Decision Making
Zepth Dashboards transform all project data into meaningful, actionable insights to guide the project and the business.
Portfolio Level Dashboard and Metrics
View and analyse the complete project
Get real-time overview of project progress
Personalized role-based dashboard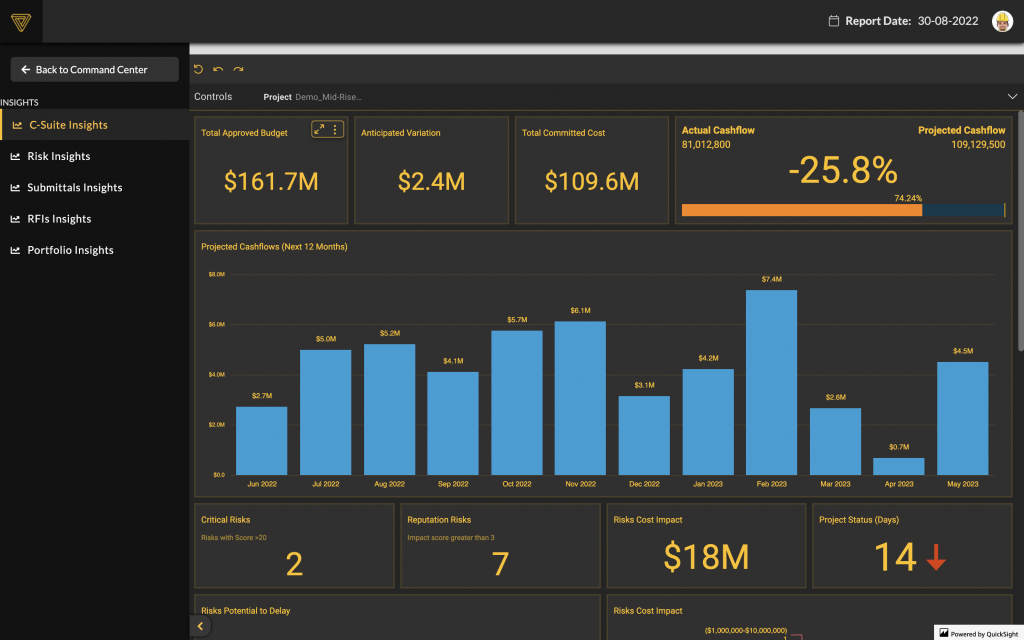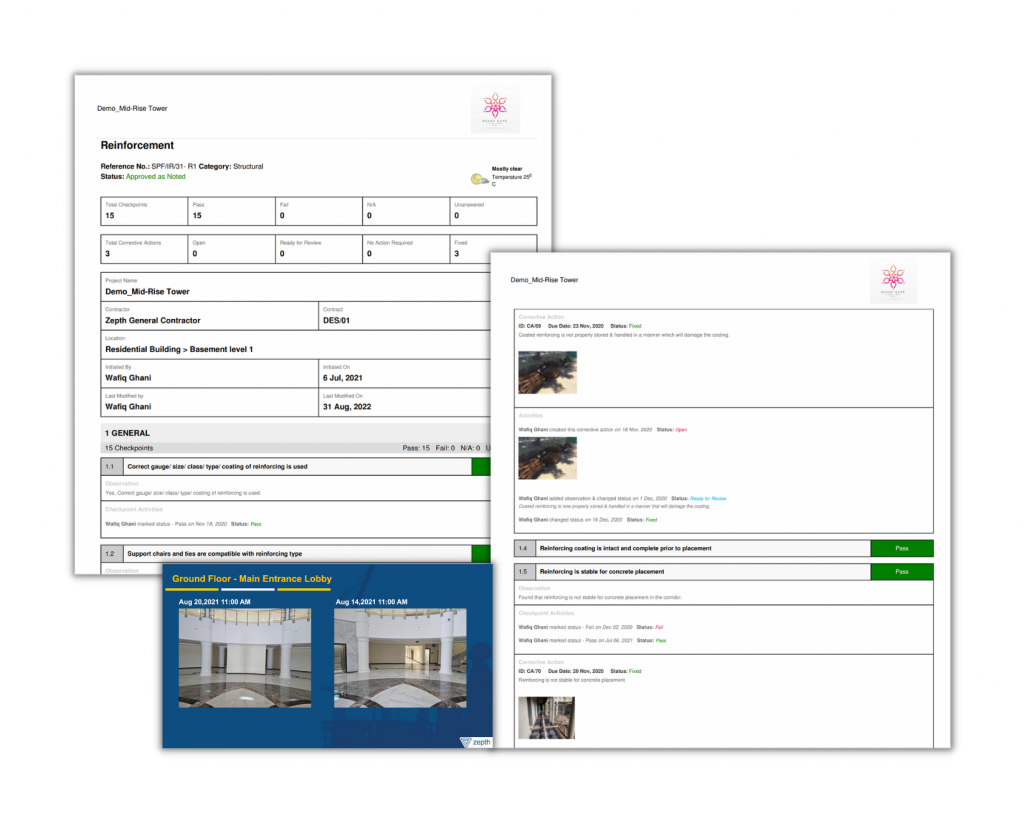 Enabling project members to make data-driven decisions with real-time reporting of various project aspects. Customized, one-click reporting allows teams to spot trends, delays and overruns with detailed daily, weekly and monthly reports.
One click, ready to share reports
Faster and easier access to the project information
Exports in various formats including Excel, PowerPoint and PDF
With customizable portfolio and project level dashboard get a holistic and personalized view of your construction data. Analyse and report data across the project with your desired views. Enable Portfolio level dashboards to see the perform across the projects.
Enable personalized dashboards
Instant view for project and portfolio-wide performance
Project status across disciplines
Include data from third party applications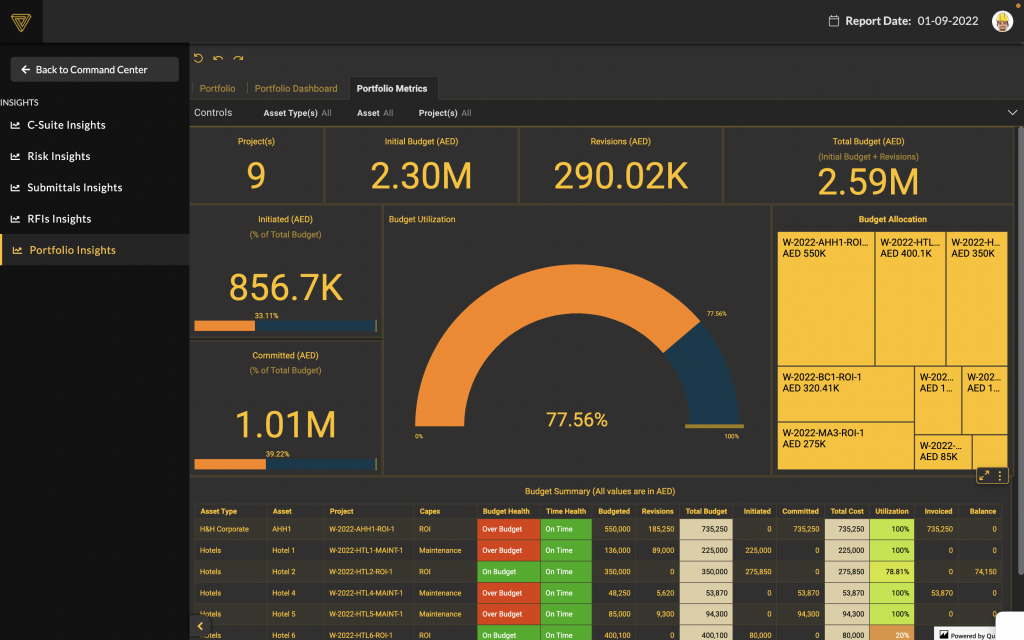 Trusted

by

Owners,

Contractors,

Consultants

&

more…